60 choirs, 2000 singers, 50 concerts, 96 hours, 14 countries, one unforgettable festival weekend!
May bank-holiday 2009 sees the Southbank Centre bursting with song as more than 60 international lesbian and gay, bisexual and transgender choirs come together for a four-day festival of music and song – and everyone's invited!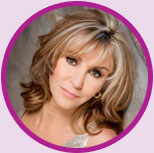 We are delighted to announce that Lesley Garrett will join the singers launching the Various Voices Festival as soloist for the Festival Song - 'Here's Where I Stand'.
Lesley will also be singing the rousing 'You'll Never Walk Alone' from Carousel, the production she is currently starring in at The Savoy Theatre. So put the date in your diary – Friday May 1, 12noon - outside the Southbank Centre – it's where it all begins!
Hosted by the London Gay Men's Chorus, The Pink Singers and Diversity, Various Voices has everything from large concerts of massed voices to small, intimate vocal ensembles, a Best In Show talent contest, professional performances, late night cabarets, ballroom dancing and much much more...
Comperes and performers include Lea Delaria, Timberlina, Laka D, Our Lady J, Lorraine Bowen, Amy Lame, Chico, Mary King, Dickie Beau and Jonathan Hellyer amongst others! Sign up for the email updates and watch this space.